Our Leadership
Board of Directors 2022-2023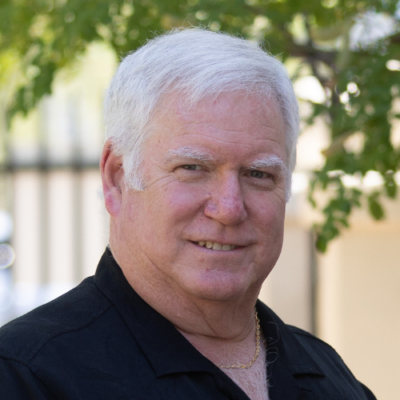 David Senkfor
President
David is a native of Cleveland, Ohio and currently resides in Scottsdale, Arizona with his wife and family. His hobbies include martial arts, muscle cars and donating time and effort to various charitable causes in the Valley. He has been involved with the Free Loan agencies in both Cleveland and now Phoenix for over 20 years. He became the president of the board in 2021 and feels privileged to be able to help the organization positively impact Arizona's Jewish community.
Professional Staff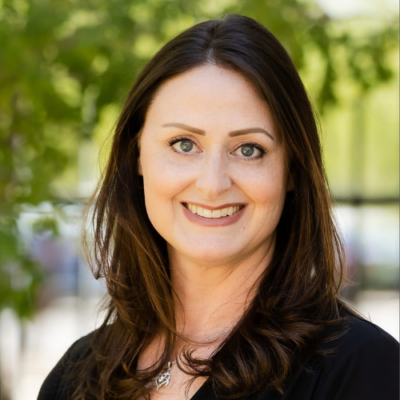 Ellen Friedman Sacks
Executive Director
Ellen Friedman Sacks is the Executive Director of Jewish Free Loan. She has been a part of JFL since 2010 – serving on the Board of Directors before joining the staff in 2012 as the organization's first Director of Programs and PR, and later serving as the Associate Executive Director. Ellen has over 20 years of experience working with non-profit organizations, including SOVA Kosher Food Pantry & Resource Center (Los Angeles, CA), MAZON: A Jewish Response to Hunger, and the Jewish Community Foundation of Greater Phoenix. Ellen is currently the President of the International Association of Jewish Free Loans' executive board and serves on the Emergency Food & Shelter Program's allocation committee. She volunteers with several community groups, is a former mentor in the Women's Leadership Institute (Co-Horts 1 & 2) and participated in the inaugural class of 50 Women Who Will Change the World – a leadership program for nonprofit professionals designed by Take The Lead Arizona. Ellen has a graduate degree in public administration and lives in Phoenix with her two kids, Leah and Justin.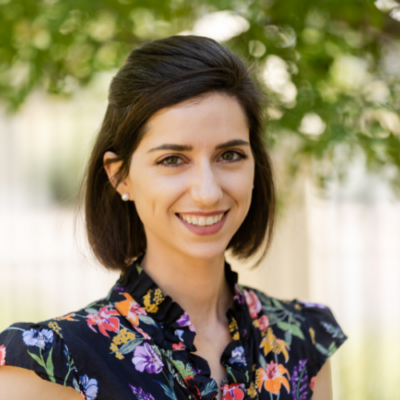 Jessielyn Hirschl
Director of Development & Outreach
Jessielyn Hirschl came to the Valley in 2015 in pursuit of starting a career in the Jewish community. She is fortunate to have worked at both the Hillel Jewish Student Center at ASU as well as Congregation Beth Israel of Scottsdale. In 2018, while taking a break from working in the Jewish community as a professional, Jessielyn became a member of the Women's Leadership Institute; cohort three. During this time, she was charged with the task of using her new leadership skills to make an impact on the Jewish community. After meeting with the Associate Executive Director of Jewish Free Loan, Jessielyn decided to create a financial literacy guide to support JFL's education programs. Working on this booklet grew into a more long-standing commitment to JFL, as a Community Outreach and Engagement Committee member, and grew from there to a role within the professional staff. Jessielyn became JFL's Marketing & Communications Manager in January 2020 and was later promoted to Director of Development & Outreach in June 2022. Jessielyn lives in Tempe with her husband, Jared, and her two sons, Liam and Zeke.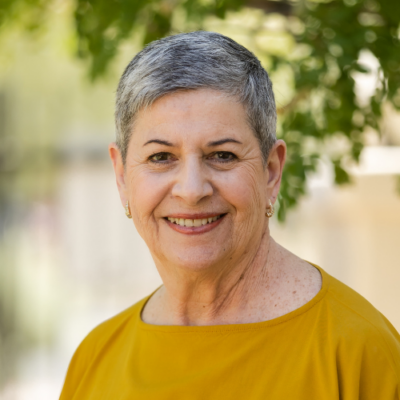 Fredi Brown
Services Coordinator
Fredi Brown joined the JFL staff in January 2017. Fredi has a long history working within the Jewish community, beginning with B'nai B'rith Girls in high school. After college, she spent a year in Israel working on Kibbutz Ma'ayan Baruch, located at the base of the Golan Heights. Fredi sat on the Advisory Council of the American Committee for the Weizmann Institute of Science. She has been a member of the Federation of Greater Phoenix Women's Department, and on the Board of Trustees of Copland House, which enhances awareness and appreciation of the rich vibrant heritage of American music, through the legacy of Aaron Copland. Fredi has previously been active with the American Cancer Society for 15 years. In 1989 she became part of the professional staff, serving as Executive Director of the North Shore of Chicago until 1992. For the past 15 years, Fredi has been working in various capacities for Hadassah, serving in the local, regional and national levels of leadership development. Fredi, and her late husband, Howard Treshansky, are members of Congregation Or Tzion. Fredi is the mother of Dr. Jennifer Brown, of Scottsdale, AZ., and Aaron and Lisa Brown, and their three daughters, Gabrielle, Alexis, and Eliana Brown, of Houston, TX.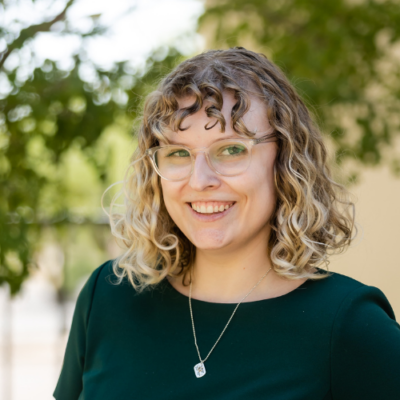 Caroline Carriere
Administrative Assistant/Office Manager
Caroline Carriere is a recent graduate of Arizona State University and a long-standing member of the Jewish community of greater Phoenix. She has over 10 years of experience volunteering and working in Jewish nonprofit organizations, including Hillel Jewish Student Center at ASU, The Martin Pear JCC Early Childhood Center, Camp Daisy and Harry Stein, and The Mark L. Haberkorn Religious School at Congregation Beth Israel. Caroline enjoys spending time with friends and family, and lives in Tempe with her cat Noodle.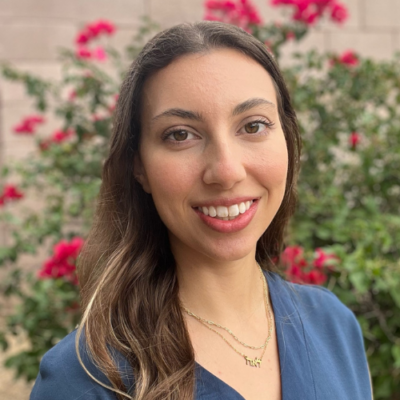 Leia Linn
Marketing & Outreach Associate
Leia Linn is an Arizona native who grew up in Scottsdale and Phoenix.  She and her family were members of Har Zion where she attended Hebrew school and had her Bat Mitzvah. She graduated from the University of Arizona with a double major in Journalism and Environmental Studies. During her time at the U of A she served as both the Assistant News and Assistant Arts and Life Editor at The Daily Wildcat, as well as an intern at Madden Media. She was in the Alpha Epsilon Phi sorority and was on the Philanthropy Committee. Leia's love for Israel led her to pursue an internship in the summer of 2022 in which she was able to live in Jerusalem and tour the state of Israel. Currently, Leia is involved in Olami Phoenix. In her free time, Leia loves traveling, cooking, hiking, reading, playing music, spending time with family and friends, and walking her puppy.