OUR MISSION
The Jewish Free Loan provides interest-free loans to Jewish individuals:
to enable them and their families to improve their lives and achieve greater stability with regard to their long-term well-being
to encourage and facilitate Jewish continuity
OUR VISION
A thriving Arizona Jewish community in which aspirations of financial health and personal achievement are realized by all.
We are a non-profit 501 (c)(3) organization funded entirely by private donations.  EIN# 86-605-2446
Testimonials
Our daughter was diagnosed with cancer.  This has depleted our savings as we have taken care of her needs – medication, insurance, and getting her to and from appointments.  We appreciate the loan being there to help us without the interest that would otherwise be incurred to help us make our house payment.

I am honored to give to Jewish Free Loan as a volunteer, board member, legacy society member and donor.  As a board member, I have seen first-hand the wonderful work that takes place at JFL when staff, volunteers and community come together to offer assistance to people in need, with the goal of helping them lead more rewarding lives.  Everyone's lives become richer and stronger when we weave our values and traditions together. Contributing to the growth of Jewish Free Loan brings joy and deepens my appreciation of Judaism and the importance of our community.   - Laura Drachler, JFL Board Member

I am a single father of three children. I was in a very difficult and unexpected financial situation. This loan and organization helped me more than I can express.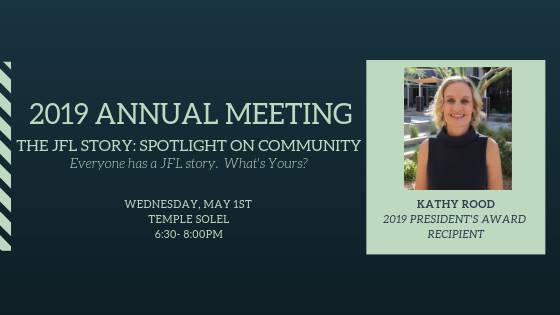 Recently on Facebook
This message is only visible to admins:
Unable to display Facebook posts